Personnel
The Brixi Singers are...
Musical Director
Rory Johnston (appointed June 2016)
Sopranos:
Diana Bradley
Eleanor Hill
Stephanie Ives
Sarah Leach

Suzanne Marsh

Eileen Riley
Patricia Zukowskyj


Altos:
Kate Booth
Glenys Entwistle
Wendy Henshaw
Julie Leach
Ros Meehan
Pauline Murphy
Jeanette Winstanley

Tenors:
Richard Fairclough
David Griffiths
David Jarvis (on sabbatical)
Paul Stanley

Basses:
Michael Booler
Alan Beedie
Tim Henshaw


Choir Officers for 2018/19:
Chair: Eleanor Hill
Vicechair: Jeanette Winstanley
Secretary: Patricia Zukowskyj
Treasurer: David Jarvis
Librarian: Pauline Murphy
Concert Secretary: Ros Meehan
Publicity: David Griffiths
.



Who are we?
The Brixi Singers were formed in 1994 as a small chamber choir in Bolton, to perform a variety of works, with a maximum number of 22 singers. This small group first sang in a much larger concert, and the piece they chose to sing was Veni Spiritui Sancto, by a 17th century Czech composer called Brixi. As the group became established, they took inspiration from this, and named their group after this composer! The Brixi Singers undertake 4-6 concerts a year, and have performed many sacred and secular pieces, either alone as a group, or in collaboration with other groups. In this way, they have been able to give small intimate performances of pieces such as Handel's Messiah, and larger works, such as Bach's B Minor Mass, or Karl Orff's Carmina Burana. The Brixi Singers are also much in demand for charity concerts, where a lighter programme is provided, and for weddings. In 2001, the Brixi Singers undertook a tour of Normandy and Brittany, where the highlights were singing for the tourists on Mont St Michel, and singing Mass in Rennes Cathedral. 2004 saw the Brixi Singers on a tour of the Czech Republic, where they sang a sacred concert in the church of St Nicholas, in Prague's Old Town Square, and a much lighter concert in the Colonnades of the spa town of Marianske Laszne. In 2006, the choir toured Belgium, giving a concert in the cathedral of Brussels, and having the immense honour of singing for the daily service at dusk at the Menin Gate in Ypres. 2011 saw the group on tour in Paris, which culminated in a concert in Notre Dame de Paris. Although Bolton in Lancashire is the home town of the Brixi Singers, the choir has sung in places as far apart as Oxford's Merton College Chapel, the Lake District, and on BBC Radio Manchester. In July 2014, the Brixi Singers undertook a very successful tour of concerts in the Rhine Valley in Germany, centred on Rudesheim, including a spontaneous rendition of the Lorelei Song (in German, of course), as we sailed past the Lorelei rock, on a cruise up the Rhine!
The Choir performs several concerts every year. These vary from light programmes to some very substantial classical works. The "Concert Diary" page gives more details of our recent concerts.
The Choir can be hired to sing at weddings. Our "Wedding Choir" page gives more details.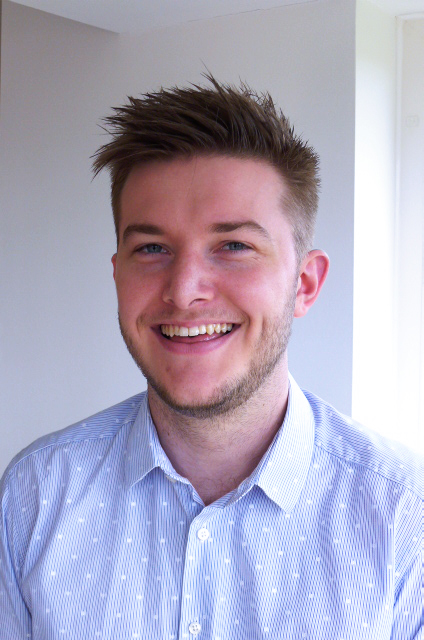 The Musical Director of the Brixi Singers, appointed in June 2016, is Rory Wainwright Johnston (b.1993). Rory is a conductor, composer, tenor and pianist from Bradford-on-Avon near Bath. Rory read Music at the University of Manchester, graduating in 2016 with a First Class degree. He is staying on at the University to work towards a MusM Masters degree in Instrumental Composition with Camden Reeves.
During his time at as an undergraduate, Rory was heavily involved with the Music Society, conducting both the choirs (University Chorus, Cosmo Singers and Ad Solem) and the orchestras (Symphony Orchestra, Chamber Orchestra, Wind Orchestra and the New Music Ensemble) for his second and third years, culminating in a performance of Arvo Pärt's Adam's Lament for Choir and String Orchestra. In his final year he was appointed the Musical Director of the University's Chamber Choir, Ad Solem, enjoying a successful year of concerts and recordings.
As a pianist and tenor, Rory has performed in many capacities. A treble in the Bath Abbey Choir from 2003-2008, his last two as Head Chorister, he re-joined the choir as a Tenor in 2011, going on to sing in live broadcasts on BBC Radio 3 and 4, as well as on the choirs CD recordings. Rory studied piano with internationally renowned harpsichordist Sophie Yates from 2003-2013, with whom he studied for his dipABRSM piano diploma. Under her tutelage Rory twice participated in piano masterclasses with Joanna MacGregor, one of which lead to a performance of Debussy on one of Rachmaninov's pianos held at the Holburne Museum in Bath. Whilst at University, Rory studied piano for two years with Richard Casey, before focussing on conducting under the mentorship of Justin Doyle and Mark Heron.