For tickets for any of our concerts, to book the Wedding Choir, or to book the choir for your event, contact our concert secretary, Ros Meehan, on 07862 736766
Christmas 2017 - we performed two Christmas concerts, the first at St Brendan's Church in Harwood, where we sang carols, and parts of the Christmas music from the Messiah. The second concert was at Rivington Church, where we again sang carols both old and new. At both concerts, the audience joined in enthusiastically with the old favourite carols, and the Christmas spirit was alive and well!
St Brendan's Church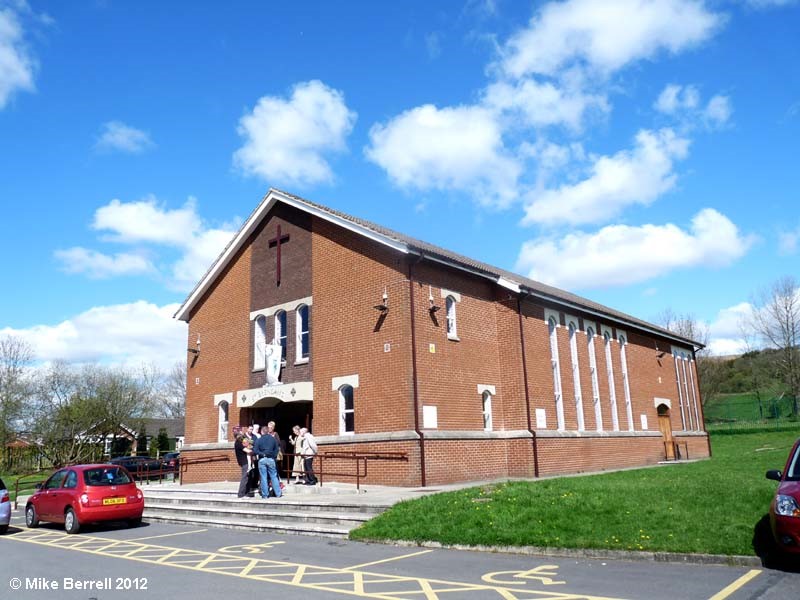 Rivington Church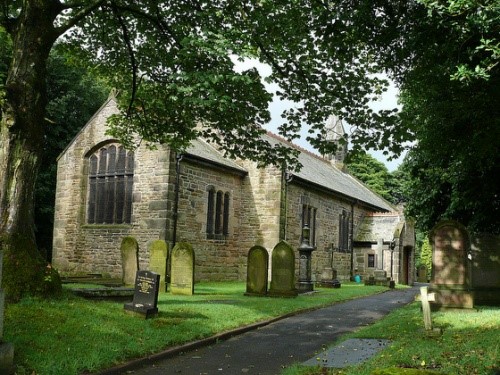 Beuern Abbey, Germany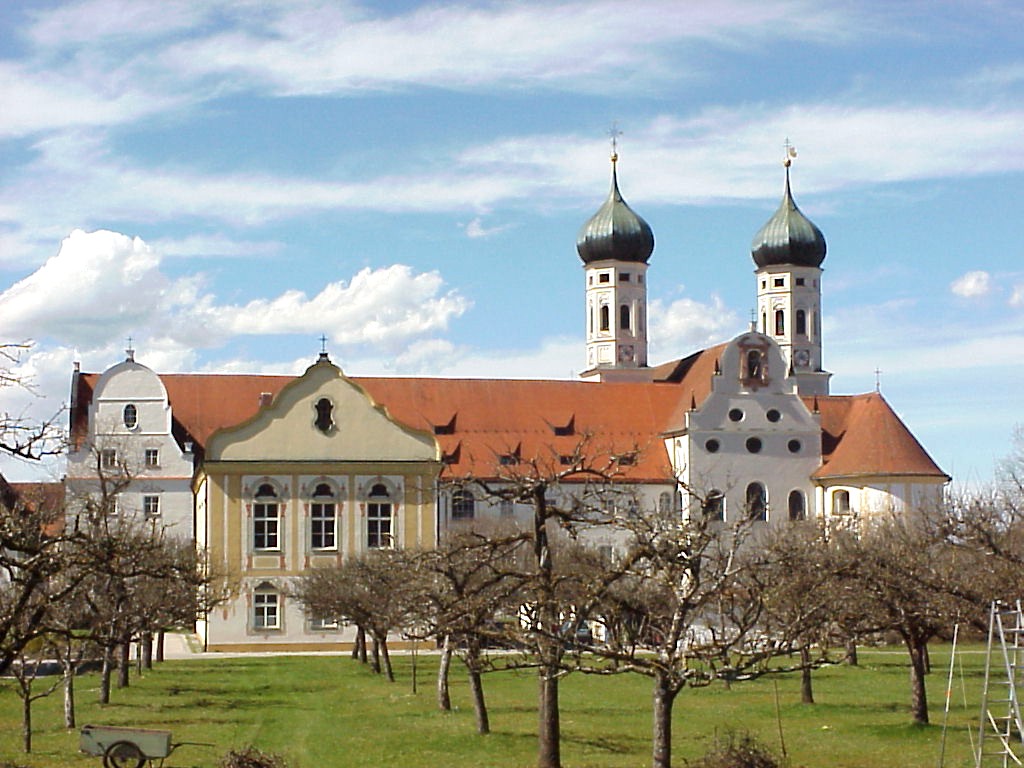 Saturday 21st October – we joined with Bury Choral Society and Gorton Philharmonic Orchestra in a concert at the Royal Northern College of Music, under the baton of Juan Cortuno.

The concert began with an orchestral piece, the Festival Overture by Shostakovich. The orchestra, under its leader John Resek, really enjoyed playing this, and it was a treat for us to just sit and listen. The first half of the concert concluded with Beethoven's Choral Fantasy, including some amazing piano playing from Jonathan Elis. Solos were taken by Stephanie Ives (from Brixi), Maureen Whitesmith & Noelle Wilkinson (from Bury Choral), Ryan Hunt & David Cane (from the RNCM), and our very own Rory Johnston.

The second half was devoted to Carmina Burana - a scenic cantata composed by Carl Orff in 1935 and 1936, based on 24 poems from the medieval collection housed in the Benedictine Abbey at Beuern in Germany. (see photo above, kindly sent to me by a member of the audience, who has visited the Abbey!)

The words are mainly in Latin, but with some early High German. It was a rousing performance, which we all hugely enjoyed singing. The solos were taken by Suzanne Marsh & Stephanie Ives (from Brixi), and Ryan Hunt & David Cane (from the RNCM). And we must thank our brave audience, who braved atrocious weather, rain hail and swingeing wind, to come and hear the concert!!






Saturday 16th September – a concert at St Andrews church, St Andrews Road, Radcliffe, (M26 4HU) for Mission Direct, a charity with which one of our altos is closely involved. The church was built in 1877, in a style known as Early English. During the concert, a speaker from Mission Direct told us about the charity, and its aims. Their work is mainly in Africa, but we were intrigued to hear that their latest project is a house in Preston, for refugee children. We sang some early music (Thomas Morley, and Campion), but also some modern songs, such as Morton Lauridsen's O Magnum Mysterium. We finished off with 4 settings of nursery rhymes, two of which had been set by our Musical Director, Rory Johnston. We were very pleased to hear later that the concert had raised over £500.
The Brixi Tour of Devon 2017:

A very successful trip, I think all will agree. We sang lunchtime recitals at Bath Abbey (28th July), Exeter Cathedral (29th July), and Buckfast Abbey (30th July). Our repertoire was chosen to reflect the music of 500 years ago, when Martin Luther nailed his Proclamations to the door of Wittenburg Cathedral (allegedly), and kick started the Protestant Reformation. So we sang, among others, William Bryd's "Ave Verum Corpus", Victoria's "O Quam Gloriosum", Fayrfax's "O Lux, Beata Trinitas", and Esenwald's "O Salutaris Hostia", with two lovely soprano soloists singing like angels! (Thanks Eleanor and Suzanne!). We were delighted to be joined at Buckfast Abbey by Richard Lea, our previous Musical Director, who is now Organist at Buckfast Abbey, and his partner Barbara. Richard accompanied us at Buckfast as we sang Purcell's "Funeral Sentences". We also sang Mawby's "Ave Verum Corpus", which builds to a choral crescendo, the peak of which is a crashing organ chord, for which Richard pulled out all the stops - I swear the Abbey windows rattled at that point! so dramatic! Afterwards, an elderly chap told me he had been attending Buckfast Abbey for over 50 years, and we were the best visiting choir he had ever heard! A wonderful tour, wonderful music, well chosen by our current MD, Rory, well organised by Jeanette and Paul, and well sung by everybody. Thankyou to Edmund, for producing programmes for the 3 recitals, and to Debi for handing them out. And thankyou to those Friends who looked after our belongings whilst we sang, (Edna, Freda, Margaret, Barry, Brian & Steve) and gave us moral (and sometimes physical!) support - and sat through all 3 recitals!! A resounding success!
Saturday 10th June – the Brixi Singers took part in a Gala concert in the Victoria Methodist Hall in Bolton Town Centre, (BL1 2AS), to raise money to help keep the Victoria Hall open. As you will know, it is a prime venue in Bolton for amateur musical and cultural groups, and is valued by the whole of Bolton. It was opened in 1900, with over 1,250 seats, to provide not only a mission to Bolton, but also for concerts and entertainment for all, at affordable prices. In 1900, this was "penny" concerts and silent films, with the audiences encouraged to return on Sunday mornings for worship. It is still a place of worship on Sunday mornings, but the penny concerts have given way to a variety of musical events, lectures, meetings, graduation ceremonies, etc. But the costs of its maintenance and upkeep are steadily rising. The Ladybridge Singers, and the Dawn Dawson Academy of Dance also took part, and over £2,000 was raised for the Hall- and a wonderful night was had too. The singing was excellent - and the dancers were so energetic, and full of beans - we felt quite old and exhausted just watching them. The finale was a joint item - the singers sang "You Raise Me Up", and the dancers did just that! You could hear the audience gasp as the female dancer ran and launched herself at the male dancer, and he caught her and raised her up as if she was thistledown. It was absolutely amazing - you just had to be there!